Onsite Excel Training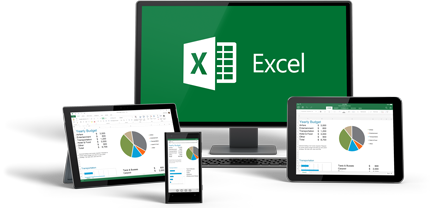 Group Excel training delivered by a Microsoft Certified trainer at your location. Choose one of our existing outlines or customize your own course.
Obtain Pricing
Customize a Course
or call 866-775-0430
What is Microsoft Excel?
Microsoft Excel is the most commonly used software program in the World. It is designed to help you organize, present and analyze data with spreadsheets. It can also solve numeric equations automatically and can automatically organize information in just the way you need it. And while many have used Excel before at some point or another, they often don't know the full scope of what Excel can do for them if used correctly.
Onsite Microsoft Excel Training with Training Performance
By bringing our Microsoft Excel training straight to you and your team, we're not only making things easier for you, we're saving you money! No more lost hours sending staff to classes, and no more additional transport fees. We have a team of certified Onsite MS Office trainers who travel the country delivering top notch Excel training right to your doorstep.
Give your Team the Excel Skills they need
Empowering your team and providing them with new Excel skills can really boost productivity and staff engagement. Trainees learn how to build Excel spreadsheets, perform calculations, use functions, sort data, build charts, and analyze data using tools such as VLookUps and PivotTables. And our onsite Microsoft Excel trainers provide a fully catered teaching experience, working with any needs, requirements or limitations your staff may have to make sure it's an in-depth, hands-on learning experience where no one gets left in the dark.
Onsite Excel Training from Training Performance is an excellent investment in your staff and their performance.
Obtain pricing today
- it is much more affordable than you think.
Excel 2016 Level 1
1 day | Windows | Mac
9.00am to 4.30pm
More Info
Course Description
On this Excel class students will learn the basics of Excel, including the Excel interface, creating basic worksheets, performing calculations and basic functions, manipulating data, formatting worksheets, managing data in large workbooks, printing from Excel and customizing the Excel environment.
Prerequisites
No prior experience of Microsoft Excel is needed . Basic computer knowledge is required.
Target Audience
Aimed at new users of Excel.
Lesson 1: Getting Started with Microsoft Excel
The Excel Interface
What are Spreadsheets, Worksheets, and Workbooks?
Columns, Rows, Cells, and Ranges?
Navigation Options
Creating a New Blank Workbook
Lesson 2: Performing Calculations
Create Formulas in a Worksheet
Insert Functions in a Worksheet
Common Functions in Excel
Cut, Copy, and Paste Commands
Relative and Absolute References
Lesson 3: Modifying a Worksheet
Undo and Redo Commands
Insert, Manipulate, and Delete Cells, Columns, and Rows
Column Width and Row Height
Hide and Unhide Options
Find and Replace Data
Lesson 4: Formatting a Worksheet
Modify Fonts
The Format Painter
Add Borders and Colors to Cells
Apply Number Formats
Alignment Options
Indents and Text Wrap
Lesson 5: Printing Workbook Contents
Page Setup Dialog Box
Print Preview Option
Headers and Footers
Page Margins
Page Breaks
Setting a Print Area
Lesson 6: Managing Large Workbooks
Renaming and Formatting Worksheet Tabs
Re-positioning Worksheets
Inserting or Deleting Worksheets
Worksheet References in Formulas
Split Command
Freeze Panes Options
Lesson 7: Customizing the Excel Environment
General and Language Options
Formula Options
Proofing and Save Options
Ribbon and Quick Access Toolbar
Enabling Add-Ins
Excel 2016 Level 2
1 day | Windows | Mac
9.00am to 4.30pm
More Info
Course Description
On this Intermediate Excel class students will learn advanced formulas and functions, how to analyze data with logical and lookup functions, PivotTables, PivotCharts and Slicers, how to work with tables, sorting and filtering data, charting, adding graphics, enhancing and protecting your workbooks.
Prerequisites
Excel Level 1 or equivalent experience.
Target Audience
Existing users of Excel.
Lesson 1: Creating Advanced Formulas
Range Names
Using Range Names in Formulas
Function Categories
Function Syntax
Using Nested Functions
Showing and Hiding Formulas
Lesson 2: Logical and Lookup Functions
Text Functions - LEFT, RIGHT, MID, LEN, TRIM, UPPER and LOWER
Text Functions cont. - PROPER, CONCATENATE and TRANSPOSE
Logical Functions - AND, OR and IF
Lookup Functions - VLOOKUP and HLOOKUP
Date Functions - TODAY and NOW
Financial Functions - IPMT, PPMT, NPV and FV
Lesson 3: Organizing Worksheet Data with Tables
Create and Modify Tables
Sort and Filter Data
Removing Duplicate Values
Use Subtotal and Database Functions to Calculate Data
Lesson 4: Visualizing Data with Charts
Create Charts
Modify and Format Charts
Adding a Legend to the Chart
Create Advanced Charts
Lesson 5: PivotTables, Slicers, and PivotCharts
PivotTables
PowerPivot Functions
Filter Data by Using Slicers
Analyze Data with PivotCharts
Lesson 6: Inserting Graphics
Insert and Modify Graphic Objects
WordArt and Text Boxes
Picture and Drawing Tools
Layer and Group Graphic Objects
Incorporate SmartArt
Lesson 7: Enhancing Workbooks
Comments, Hyperlinks, Watermarks
Themes and Templates
Recovering Lost Data
Worksheet and Workbook Protection
Excel 2016 Level 3
1 day | Windows | Mac
9.00am to 4.30pm
More Info
Course Description
On this advanced Excel course students will learn how to automate worksheets using Macros, audit worksheets, analyze and present data, how to work with multiple workbooks, and how to export and import data.
Prerequisites
Excel Level 2 or equivalent experience.
Target Audience
Existing users of Excel.
Lesson 1: Automating with Macros
Workbook Properties
Recording Macros
Naming Macros
Visual Basic for Applications
Copying Macros Between Workbooks
Macro Security Settings
Conditional Formatting
The New Formatting Rule Dialog Box
Clear Rules
Data Validation
Lesson 2: Auditing Worksheets
The Trace Cells Feature
Tracer Arrows
Invalid Data
The Error Checking Command
Error Types
The Watch Window
Formula Evaluation
Outlines
The Outline Group
Lesson 3: Analyzing and Presenting Data
Types of Sparklines
The Sparkline Tools ñ Design Tab
Scenarios
The What-If Analysis Tools
The Scenario Manager Dialog Box
Add-In Types
Goal Seek Feature
The Solver Tool and Analysis ToolPak
The Data Analysis Dialog Box
The Power View Add-In
Lesson 4: Working with Multiple Workbooks
Data Consolidation
The Consolidate Dialog Box
Consolidation Functions
External References
The Compare and Merge Workbooks Feature
Lesson 5: Exporting Excel Data
The Export Process
The Import Process
The Get External Data Group
Delimited Text Files
Methods of Importing Text Files
The File Publishing Process
Publish as Web Page Dialog Box
Web Queries
Lesson 6: Importing and Exporting XML Data
XML Components
XML Schemas
XML Maps
The XML Source Task Pane
Import and Export XML Data
Excel 2016 Macros & VBA
1 day | Windows
9.00am to 4.30pm
More Info
Course Description
This class will give students the skills they need to harness Visual Basic for Applications, or VBA, to automate many tasks they encounter while using Excel 2016.
Prerequisites
Excel Level 3 or equivalent experience.
Target Audience
Existing Excel users who need to automate daily tasks in Excel.
Lesson 1: VBA Concepts
The Object Model Hierarchy
Understanding Object Properties, Methods and Events
VBA Module and Procedure Types

Lesson 2: Accessing VBA Functionality
Macro Security Options
Using the Macro Recorder
Writing and Editing Macros
Essential VB Editor Components
Exploring the Object Browser
Using VBA Comments and Formatting to Write Solid Code
Lesson 3: Debugging and Error Handling
Types of Programming Errors
VBE Debugging Tools
Error Handling Code

Lesson 4: Using Variables to Store Data
VBA Data Types and Naming Rules
Declaring Variables

Lesson 5: VBA Looping and Decision Structures
For...and Do...Loops for Repetitive Actions
If..then Statements
Select Case Statement
Lesson 6: User-Interactive Worksheets
Capturing User Input
Dialog Box Types

Lesson 7: Performing Calculations with VBA
Using VBA's Built-in Functions
Writing User-Defined Functions for Custom Calculations
Code to Automate Inserting SUM Functions

Build Your Own Course
Step 1 - Choose a Level(s)
Level 1
Level 2
Level 3
Level 4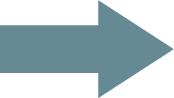 I would love to learn more from Rich. He has a skill at being clear and concise and at the same time patient and willing to elaborate. He knows his subject so well--the potential for Excel became very clear throughout the day. Great class. Definitely worth my time and my employer's money!

Danele Butler - Helping Hand School for Autism
Key Benefits
Affordable

Onsite training is an affordable
way to up-skill your entire team.
Convenient

Let one of our trainers come to you,
we deliver training to your doorstep.
Customizable

Tailor the training to meet your needs.
All classes are fully customizable.
Locations
We provide onsite Excel training right across the country, including: