Outlook Training Bakersfield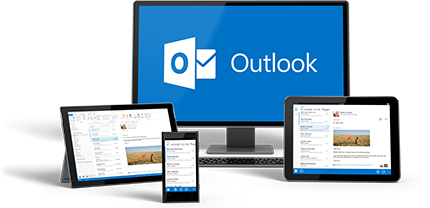 Live Online Classes
Instructor-led Outlook classes delivered via Zoom or Webex webinar. Hands-on training from the comfort of your home or office.
View Schedule
Group Training
Group Outlook training delivered by a certified MS Office trainer at your location or via webinar.
Obtain Pricing
How Onsite Training Works?
Hands-on computer training is still the fastest and most effective way to learn a new computer program. Group onsite training, when we send a trainer to your offices, is still a very affordable way to upskill your team.
Obtain pricing today
- it is much more affordable than you think.
How Online Classes Work?
These are small instructor-led webinar classes. We use Zoom or Webex to deliver hands-on training to you in the comfort of your home or office.
View Course Outlines
Outlook Level 1 - Introduction
1 day | Windows | Mac
Duration: 6 hours
More Info
Course Description
On this introductory course students will learn the basics of Microsoft Outlook including the interface, composing messages, reading and responding to messages, managing emails, managing calendar and contacts, working with tasks and notes and customizing Outlook.
Prerequisites
General proficiency with Windows or OSX. No prior experience of Microsoft Outlook is needed.
Target Audience
Aimed at new users of Outlook.
Online Class Price
$300.00
View Online Class Schedule and Register
Lesson 1: Outlook Essentials
Getting Started
Exploring the Outlook Window
Navigating in Outlook
The Navigation Pane
Getting Help
Using Outlook Help
Obtaining Context-Sensitive Help
Printing Documents
Setting Up the Page
Selecting Additional Printing Options
Previewing and Printing a Document
Ending an Outlook Session
Saving Your Data
Minimizing and Restoring Outlook
Exiting from Outlook and Logging Off
Lesson 2: Communicating with Mail
Using the Inbox
Checking for New Messages
Previewing and Opening Messages
The Ribbon
Selecting and Printing a Message
Closing a Message
Sorting Messages
Filtering Messages
Composing a New Message
Addressing and Typing a Message
Editing Text
Formatting Text
Using AutoComplete
Including a Signature with a Message
Correcting Spelling as You Type
Sending a Message
Forwarding and Replying to Messages
Replying to a Message
Managing Messages Using Folders
Moving a Message to a Folder
Deleting and Restoring a Message
Customizing your Signature
Setting up an Out of Office Reply
Lesson 3: Organising Contacts
Creating a Contact List
Adding Contacts Manually
Selecting and Editing an Address Card
Transmitting and Adding Contacts with E-mail
Managing Contacts
Changing the Current View
Lesson 4: Scheduling with Calendar
Navigating in Calendar
Viewing a Day, a Week, or a Month
Using the Date Navigator
Viewing a Range of Dates, Several Weeks, and Discontiguous Days
Showing Two Time Zones
Making and Moving Appointments
Selecting an Appointment and Modifying the Date in Day View
Modifying the Date in Week View
Changing the Time of an Appointment
Managing Appointments
Editing Recurring Appointments
Creating Tentative Appointments
Inserting All Day Events
Deleting Appointments
Restoring Deleted Appointments
Lesson 5: Tasks
Working with Tasks
Creating a Task
Selecting and Editing a Task
Making a Task Recurring
Deleting and Restoring a Task
Managing Tasks
Setting the Priority for a Task
Tracking a Task's Status and Marking a Task Completed
Lesson 6: Keeping a Journal and Using Notes
Tracking Activities
Working with Notes
Writing a Note
Opening and Editing a Note
Organising Notes
Changing Icon Size
Outlook Level 2 - Advanced
1 day | Windows | Mac
Duration: 6 hours
More Info
Course Description
On this intermediate to advanced Outlook course students will learn how track and group messages, prioritise and delegate tasks, manage contact records, schedule meetings, collaborate with others on tasks, and create and use templates. They will also learn to use different print styles and archive Outlook items.
Prerequisites
Outlook Level 1 or equivalent experience.
Target Audience
Aimed at existing users of Outlook.
Online Class Price
$300.00
View Online Class Schedule and Register
Lesson 1: Using Advanced Management Features
Managing Items
Setting Up AutoArchiving
Archiving Manually
Retrieving Archived Items
Creating and Applying Categories
Finding Items
Grouping Items
Creating and Clearing a Filter
Customizing Outlook
Setting Options
Adding Shortcuts to the Outlook Bar
Moving a Shortcut on the Outlook Bar
Removing a Shortcut from the Outlook Bar
Changing Your Password
Lesson 2: Optimizing Mail Functions
Using Address Books
Using an Address Book to Address a Message
Adding a Name to Your Personal Address Book
Creating an Alias in Your Personal Address Book
Selecting a Default Address Book
Working with Personal Distribution Lists
Creating a Personal Distribution List
Editing a Personal Distribution List
Deleting a Personal Distribution List
Using Message Features
Saving and Closing a Message without Sending It
Setting Spelling Options
Setting Additional Spelling Features
Setting and Using Message Options
Using Voting Buttons
Flagging a Message
Recalling a Message
Attaching a File
Opening, Closing, and Saving an Attached File
Accessing the Internet
Inserting and Editing a Hyperlink in a Message
Using a Hyperlink in a Message
Using the Web Toolbar
Lesson 3: Working with Contacts
Refining Your Contact List
Adding a Contact from the Same Company
Using the File as Feature
Accessing Contacts Directly
Sending a Message to a Contact
Accessing a Contact's Web Page
Managing Favorite Web Addresses
Lesson 4: Working with Other Users
Scheduling Meetings
Inviting Colleagues and Setting a Meeting Time
Inviting a Contact to a Meeting
Responding to a Meeting Request
Reviewing Meeting Information
Rescheduling and Canceling a Meeting
Scheduling an Event
Completing Tasks
Scheduling a Task
Regenerating a Task
Assigning a Task to Someone Else
Responding to a Task Request
Reclaiming Ownership of a Declined Task
Creating a New Item from an Existing One
Lesson 5: Working with Templates and Forms
Working with Templates
Using a Template
Creating a Template
Utilizing Forms
Installing Sample Forms
Using a Form
Creating a Form
Modifying an Existing Form
Publishing and Saving a New Form
Creating a Form from Another Program
Online Class Schedule
Outlook Classes | Pacific TimeZone
Testimonials
Mike is a wonderful teacher and effective communicator. His thoughtfulness will carry me through the perennial challenges I encounter scheduling obstacles via Outlook.

Alyssia Alexandria - The James Irvine Foundation
Sandy was above and beyond great. Moving at a pace that worked well for me with complete knowledge of the program; providing tips and tricks she knew would be specifically helpful to me. She is a very motivated instructor and without a doubt I will take another class with her.

Janine Kostelny - Michael Quinlan Inc.
Awesome instructor. Great tips and tricks. I am looking forward to attending the Outlook Part 2 session. Mike was very patient with the beginners like myself. I can't wait to utilize the Outlook tools I learned today.

La Chon Barakat - LA County
Key Benefits of Onsite training
Affordable

Onsite training is an affordable
way to up-skill your entire team.
Convenient

Let one of our trainers come to you,
we deliver training to your doorstep.
Customizable

Tailor the training to meet your needs.
All classes are fully customizable.