PowerPoint Training Stamford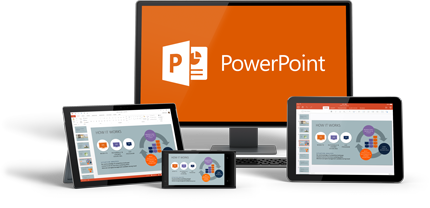 Live Online Classes
Instructor-led PowerPoint classes delivered via Zoom or Webex webinar. Hands-on training from the comfort of your home or office.
View Schedule
Group Training
Group PowerPoint training delivered by a certified MS Office trainer at your location or via webinar.
Obtain Pricing
How Onsite Training Works
We use local trainers to deliver hands-on computer training at your company. Onsite training can be fully customized to meet your exact needs.
Obtain pricing today
- it is much more affordable than you think. Servicing the greater Stamford area including Greenwich, New Rochelle, White Plains, Danbury, New Haven, Milford, Bridgeport, Fairfield and Norwalk.
How Online Classes Work?
These are small instructor-led webinar classes. We use Zoom or Webex to deliver hands-on training to you in the comfort of your home or office.
View Course Outlines
PowerPoint Level 1 - Introduction
1 day | Windows | Mac
Duration: 6 hours
More Info
Course Description
This introductory Microsoft PowerPoint training class will give students the hands-on experience to creating engaging presentations that deliver results. Students will be introduced to the PowerPoint Interface, before learning to create their own presentations, including working with slides, formatting text and objects, adding graphics, adding tables and charts, and preparing to deliver your presentation. By the end of the course, they will be ready to design, develop, and deliver their own presentations.
Prerequisites
No prior experience of Microsoft PowerPoint is needed. General proficiency with Windows.
Target Audience
Aimed at new users of PowerPoint.
Online Class Price
$300.00
View Online Class Schedule and Register
Lesson 1: PowerPoint Basics
Exploring the PowerPoint Environment
Starting PowerPoint
Opening an Existing Presentation
The PowerPoint Interface
Exploring Views
Getting Help
Lesson 2: Creating a Presentation
Types of new Presentations
Backstage View
Creating a Blank Presentation
Creating a Presentation from a Template
Creating and Modifying Slide Content
Slides and their Elements
Inserting Text on a Slide
Adding, Deleting and Hiding Slides in a Presentation
Navigating a Presentation
Inserting a Hyperlink on a Slide
Inserting Shapes
Inserting Images
Lesson 3: Formatting
Working with Slide Masters and Layouts
About Slide Masters
Applying a Theme to a Presentation
Headers and Footers
Applying a Layout to a Slide
Formatting Slides and Text
About Text Styles
Changing Master Text Styles
Changing Individual Slide Text Styles
Creating Bulleted and Numbered Lists
About Slide Backgrounds
Using Gridlines
Lesson 4: Working with Shapes and Images
Creating and Formatting Shapes
About Shapes
Drawing Shapes
Curved Shapes
Useful Tools for Working with Shapes
Resizing Shapes
Shape Styles
Layering, Aligning and Grouping Shapes
About Images
Inserting Images from a Local File
Inserting Online Images
Sizing and Moving Images
Cropping Images
Applying Styles and Effects
Lesson 5: Working with Charts and Tables
About Charts
Chart Types
Adding a Chart to a Presentation
Changing the Chart Type
Chart Elements
Changing the Chart Layout
Applying Chart Styles
Inserting an Excel Chart
Editing Chart Data
About Tables
Creating Tables
Inserting a Table
Entering Data
Applying Styles
The Table Style Options
Importing Tables
Lesson 6: Transitions, Importing Content and Printing
Slide Transitions
Applying the same Transition to all Slides
Applying Transitions to Individual Slides
Additional Text Options
Text from other Sources
Importing a Word Document
Importing a PDF File
Creating WordArt from Text
Printing in PowerPoint
Previewing your Printout
Setting Print Options
PowerPoint Level 2 - Advanced
1 day | Windows | Mac
Duration: 6 hours
More Info
Course Description
You already know the basics of Microsoft PowerPoint, but you wish to become more efficient and learn more advanced features. You will learn to create more dynamic and visually appealing presentations using the more advanced features of PowerPoint. The course covers transitions and animation, themes, slide masters, advanced formatting, SmartArt, adding audio and video, collaborating with others, protecting your presentations and more.
Prerequisites
PowerPoint Level 1 or equivalent experience.
Target Audience
Existing users of PowerPoint
Online Class Price
$300.00
View Online Class Schedule and Register
Lesson 1: Advanced Formatting
Inserting and Formatting SmartArt
About SmartArt
Creating SmartArt
Converting Lists to SmartArt
SmartArt Tools
Changing Layouts
Promoting and Moving List Items
Changing Styles and Colors
Shapes and Shape Styles
SmartArt Charts
Creating an Organization Chart
Adding Shapes to a Chart
Working with Multiple Slide Masters
The Edit Master Group
Adding a Slide Master to a Presentation
Duplicating a Slide Master
Applying Masters to Slides
Restoring slide-master Placeholders
Creating Presentation Sections
Page Setup Options
Lesson 2: Animation, Time Effects and Media
About Animation
Animating Text
Animating Shapes
Modifying Animations
Customizing Animations
Copying Animations
Timing of Animation and Transition Effects
Inserting and Formatting Media
About Media
Adding Sounds Effects
Inserting an Audio Object on a Slide
Adding Video
Online Videos
Video Tools
Lesson 3: Reviewing Content, Tracking Changes and Saving
Proofing your Presentation
Automatic Spell Checking
Using the Spelling Pane
Proofing Options
AutoCorrect Options
About Comments
Adding Comments
Managing Comments
Comparing Presentations
Reviewing Changes
Saving a Presentation in other Formats
Available Formats
Creating PDFs and XPS Documents
Creating Word Handouts
About Video
Creating a Video
Lesson 4: Notes and Custom Slide Shows
Working with Notes Pages
About Notes
Adding Notes to a Slide
Notes Page View
Notes Master View
Adding an extra Notes Page
Printing Notes Pages
Configuring, Rehearsing and Presenting Slide Shows
Presenter View
Mouse and Keyboard Slide-Show Controls
Rehearsing Slide Timings
Creating a Custom Slide Show
Lesson 5: Sharing, Collaborating, and Security
Protecting your Presentations
The Info Window
Making a Presentation "Read-only"
Protecting a Presentation with a Password
Sharing your Presentations
Checking Compatibility
Checking Accessibility
Compressing Media
Saving to a Shared Location
Saving a Presentation to OneDrive
Inviting others to Share a Presentation
Online Class Schedule
PowerPoint Classes | Eastern TimeZone
Testimonials
Carol was GREAT! Kind, caring, and engaging teacher. I honestly learned so much in a days class. I would highly recommend this class to anyone who needs a refresh and wants to learn more in PowerPoint. Thank you!

Cristina Hasbun - Loyola Marymount University
This course was great! It was EXACTLY what I needed: it provided the fundamentals of PowerPoint and a few tricks n' tips on top of that. I know that I can go back to work now and easily work within PPT and make a deck. Also, Steve could not have been nicer!!! He is such a good and patient teacher. He is also funny and made the class enjoyable and engaging. Six hours truly flew by, which you can't say for most training courses. I'm even taking the PPT Advanced Course tomorrow and I'm genuinely looking forward to it. :) I would highly recommend the Training Performance and Steve to other colleagues or friends!!

Danielle Paz - Individual
Rich was very knowledgeable - and passionate about the subject. Answered any and all questions anyone in the class had. I am certain I will be able to create a standard theme after this class - which is why I was here. Great Class. Will be taking Excel classes taught by Rich.

Sheryl Rodriguez - KREHER STEEL
Key Benefits of Onsite training
Affordable

Onsite training is an affordable
way to up-skill your entire team.
Convenient

Let one of our trainers come to you,
we deliver training to your doorstep.
Customizable

Tailor the training to meet your needs.
All classes are fully customizable.