Project Training Tulsa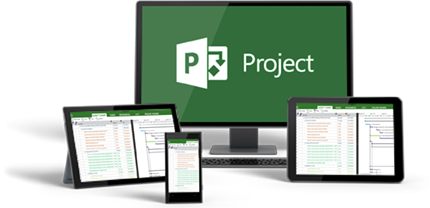 Live Online Classes
Instructor-led Project classes delivered via Zoom or Webex webinar. Hands-on training from the comfort of your home or office.
View Schedule
Group Training
Group Project training delivered by a certified MS Office trainer at your location or via webinar.
Obtain Pricing
How Onsite Training Works
Hands-on computer training is still the fastest and most effective way to learn a new computer program. Group onsite training, when we send a trainer to your offices, is still a very affordable way to upskill your team.
Obtain pricing today
- it is much more affordable than you think. Servicing the greater Tulsa area including Checotah, Muskogee, Bartlesville and Stillwater.
How Online Classes Work?
These are small instructor-led webinar classes. We use Zoom or Webex to deliver hands-on training to you in the comfort of your home or office.
View Course Outlines
Project Level 1 - Introduction
1 day | Windows | Mac
Duration: 6 hours
More Info
Course Description
In this beginner instructor-led course trainees learn the basic concepts, before proceeding through all the functions required to effectively plan and manage small to medium-size projects. These include scheduling tasks, allocating resources, creating a timeline, tracking costs and reporting.
Prerequisites
No prior experience of Microsoft Project is needed. General proficiency with Windows.
Target Audience
Aimed at new users of Project.
Online Class Price
$400.00
View Online Class Schedule and Register
Lesson 1: The Basics
Opening Project
Using the Welcome Project
Creating a New Project
Signing In
Saving a Project
Opening a Project
Lesson 2: Setting Up a Project
Entering Project Information
Setting Working Time
Choosing Automatic or Manual Scheduling
Entering Tasks
Lesson 3: Scheduling Work
Organizing Tasks into Phases
Linking and Unlinking Tasks
Moving Tasks
Rescheduling Tasks
Splitting Tasks
Deleting Tasks
Lesson 4: Managing Resources
Entering Resources
Using the Resource Information Dialog
Assigning Resources to Tasks
Removing and Replacing Resource Assignments
Lesson 5: Creating a Timeline
Showing and Hiding the Timeline
Customizing Timeline Tasks
Changing the Font for Individual Timeline Items
Modifying Global Text Styles
Copying the Timeline
Lesson 6: Managing Tasks
Creating Recurring Tasks
Importing Outlook Tasks
Inactivating Tasks
Updating Task Completion
Updating the Project
Lesson 7: Working with Deadlines and Constraints
Using the Task Information Dialog
Changing the Task Calendar
Using Lag and Lead Time
Creating Milestones
Setting Deadlines
Creating Constraints
Lesson 8: Working with Data
Sorting Data
Filtering Data
Highlighting Data
Grouping Data
Outlining Data
Lesson 9: Creating Reports
Creating a Built-In Report
Creating a Dashboard
Creating a Report from Scratch
Creating a Visual Report
Lesson 10: The Finishing Touches
Viewing the Entire Project
Checking Your Spelling
Running the Task Inspector
Applying a Gantt Chart Style
Highlighting Critical, Slack, or Late Tasks
Lesson 11: Printing and Sharing Your Project
Saving a Project as PDF or XPS
Exporting a Project as an Excel Workbook
Printing a Project
E-mailing a Project
Project Level 2 - Advanced
1 day | Windows | Mac
Duration: 6 hours
More Info
Course Description
This Advanced Project class will take your knowledge to the next level. You will learn about advanced tasks and resource pools, baselines and resolving conflicts, working on multiple projects, using project data, and closing out a project.
Prerequisites
Project Level 1 or equivalent experience
Target Audience
Aimed at existing users of Project.
Online Class Price
$400.00
View Online Class Schedule and Register
Lesson 1: Detailed Course Outline The Quick Access Toolbar and Advanced Calendar Topics
Configuring the Quick Access Toolbar
About advanced calendars
24-hour calendars
Creating a global template from a custom calendar
Assigning a task calendar
Lesson 2: Working with Tasks
Adding notes to tasks
Setting a task deadline
Setting task priority
Grouping tasks
Sorting tasks
Filtering tasks
Highlighting tasks
Adding a fixed cost to a task
Lesson 3: Working with Resources
Grouping resources
Sorting resources
Filtering resources
Highlighting resources
Resource working time and resource pools
About resource non-working time
Setting working time for specific resources
Resource pools for sharing resources
Creating a resource pool
Sharing a resource pool
About resource budget costs
Step 1: Creating a Budget Cost Resource
Step 2: Creating a Budget Work Resource
Step 3: Creating a Budget Material Resource
Displaying Budget Cost Resources
Setting up Task Usage view
Assigning a budget resource to the Project Summary Task
Lesson 4: Managing the Project Schedule
Multiple baselines and interim plans
Setting multiple baselines
Setting and using a status date
Resolving resource conflicts and scheduling issues
About resource leveling
Using the Tracking Gantt View
Leveling resources to resolve conflicts and scheduling issues
Delaying a task
Lesson 5: Other Views and Shortcuts
About task forms
Using task forms
About resource forms
Using resource forms
Compound views and the Relationship Diagram
Keyboard shortcuts
Implementing the Relationship Diagram in a compound view
Lesson 6: Working with Multiple Projects and Project Integrations
Consolidation of multiple projects
Advantages and disadvantages of consolidation
Creating a project schedule consolidation
Creating project snapshots
About Project Server, Project Online, and SharePoint
Lesson 7: Working with Project data and Closing out a Project
Working with Project data
Capturing and using Project data in Word and PowerPoint
Capturing and using Project data in Word and PowerPoint
Annotating a project schedule view
Copying the timeline to a PowerPoint presentation
Closing out a project
Final reports
Creating a cost overruns report with headers and footers
Saving a project as a template and using it to create a new project
Online Class Schedule
Project Classes | Central TimeZone
Testimonials
I really appreciate the in depth knowledge and working understanding that Pat has of Microsoft Project. His methods of imparting the knowledge to me was paced properly, in depth and detailed with out ever losing me. Truly one of the very best instructors I have taken a class from.

Debra Karas - McCain Foods Inc., USA
The instructor was extremely kind and patient. He brought a sense of comfort for all included in the class (including some who seemed to be beginners). He took his time answering questions, and his sense of humor really made the learning experience enjoyable. I would definitely another course with him. I learned a lot!

Dayna Zamora - LA Care Health Plan
I would highly recommend this course to others. Thank you for your patience Chris. You were very supportive and helped to explain the use of this course and gave examples how my company would use it. Thank you again.

Rafael Zabala - Department of Water Resources
Key Benefits of Onsite training
Affordable

Onsite training is an affordable
way to up-skill your entire team.
Convenient

Let one of our trainers come to you,
we deliver training to your doorstep.
Customizable

Tailor the training to meet your needs.
All classes are fully customizable.