Onsite Access Training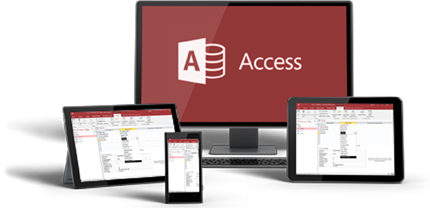 Group Access training delivered by a Microsoft Certified trainer at your location. Choose one of our existing outlines or customize your own course.
Obtain Pricing
Customize a Course
or call 866-775-0430
What is Microsoft Access?
Microsoft Access is a powerful database program used for small to midsize database projects. With Access you can store, analysis and report on data, creating tables, queries, forms and reports to then connect them with macros. It can also be used to access data which is essential for reports and management of information.
Onsite Microsoft Access Training with Training Performance
We have a team of certified MS Office trainers who travel the country delivering top notch Access training right to your doorstep. By bringing the Microsoft Office training to you it's more economical, minimizing your downtime for employees and cutting travel costs. We work around your schedule, not the other way round!

And with our onsite training, we can cater our courses to the learning abilities and needs of your team and the individuals within it, ensuring no one is left behind.

Give your Team the Access Skills they need
Empowering your team and providing them with the skills to master Microsoft Access will really boost productivity and staff engagement. Trainees learn key relational database concepts, how to build an Access database, how to run queries and build reports.
Onsite Access training from Training Performance is an excellent investment in your staff and their performance.
Obtain pricing today
- it is much more affordable than you think.
Access 2016 Level 1
2 days | Windows | Mac
9.00am to 4.30pm
More Info
Course Description
This 2-day Access Fundamentals class covers an introduction to the program, working with table data, querying a database, advanced queries, generating reports, designing a relational database, joining tables, sharing data, advanced reporting and more.
Prerequisites
General proficiency with Windows. No prior experience of Microsoft Access is needed.
Target Audience
Aimed at new users of Access.
Lesson 1: Getting Started with Access
Access Database and Web App Files
The Application Window
Tables, Forms and Views
Queries and Reports
The Ribbon Interface
Templates
Create a Form
Form Object Views and Form Sections
Modifying, Saving and Deleting Forms
Accessing Help
Lesson 2: Working with Table Data
AutoCorrect
Commit, Save, and Undo
Quick Search, Find and Replace
Datasheet Totals
Adding New Records
Updating Records with a Query
Navigating Through Records
Printing Records
The Sort and Filter Features
Lookup Fields and the Property Sheet Pane
Lesson 3: Querying a Database
Query Views and the Simple Query Wizard
Types of Queries
The Run Command
Query Design
Saving/Deleting/Renaming Queries
Comparison and Logical Operators
Sorting, Grouping and Formatting Query Results
The Zoom Dialog Box
Arithmetic Operators
Adding Calculated Fields and Conditional Logic
Lesson 4: Advanced Queries
Parameter Queries
Wildcards in a Parameter Query
The Ampersand Operator
Action Queries
Types of Action Queries
The Find Duplicates Query Wizard
The Find Unmatched Query Wizard
Crosstab Queries
Multiple Table Queries
Lesson 5: Generating Reports
Report Creation Tools
Using Application Parts to Create Reports
Report Views and the Report Wizard
Saving, Modifying and Deleting a Report
Report Sections and Adding Controls
Managing Labels and Inserting Images
Galleries and Themes
Adding a Headers, Footers and Page Numbers
Page Setup Options
The Print Preview Tab
Lesson 6: Designing a Relational Database - Part A
The Relational Database Design Process
The Statement of Purpose
Existing Data
Guidelines for Determining Fields
Business Rules
Guidelines for Grouping Fields into Tables
Primary/Foreign/Composite Keys
Table Relationships and Creation Options
Importing Tables from Other Databases
Creating Tables with Templates
Lesson 7: Designing a Relational Database - Part B
Table Views & Data Types
Inserting/Deleting Fields
Calendar for Picking Dates
The Lookup Wizard
The Table Properties Dialog Box
Renaming a Table
Changing Field Captions and Sizes
Configuring Fields to Auto-Increment
Setting the Default Value for a Field
The Relationships Window
Referential Integrity
Lesson 8: Joining Tables
Query Joins
Inner/Outer Joins
The Join Properties Dialog Box
Joining Tables with No Common Fields
Self-Joins
The Alias Property
Subdatasheets
Subqueries
Lesson 9: Organizing a Database for Efficiency
First Normal Form
Second Normal Form
Third Normal Form
Denormalization
The Table Analyzer Wizard
Many-to-Many Relationships
Junction Tables
Lesson 10: Sharing Data Across Applications
Data Importing
The Get External Data Wizard
Delimiters
Data Exporting
Exporting Access Data to Excel
The Microsoft Word Mail Merge Wizard
Merge Fields
The Mail Merge Task Pane
Lesson 11: Advanced Reporting
Report Design Elements and Tools
The Group, Sort, and Total Pane
The Field List Pane
Adding a Background Image to a Report
Report Format Tools
Report Control Properties
Report Pagination
Data Bars and Charts
Calculated Fields
Subreports
Lesson 12: Additional Reporting Options
The Label Wizard
Publishing a Report as PDF
Access 2016 Level 2
2 days | Windows | Mac
9.00am to 4.30pm
More Info
Course Description
This 2-day Advanced Access class will take your knowledge to the next level. Students will learn how to implement advanced form design, add data validation, use Macros, manage advanced databases, distribute and secure a database and manage Switchboards.
Prerequisites
Access Level 1 or equivalent experience.
Target Audience
Aimed at existing users of Access.
Lesson 1: Advanced Form Design Part 1
Types of Controls
Command Buttons
Quick Start Fields
Calendar/Datepicker Control
Form Layouts
Quick Styles
Tab Order
The Anchoring Tool
Move/Add/Remove Form Controls
Modify Data Sources
Set Form Control Properties
Lesson 2: Advanced Form Design Part 2
Manage Labels
Subforms
Tab Pages
Navigation Control and Navigation Forms
Insert Headers, Footers and Images
Auto-Order Forms
Sort Records
Apply Themes and Backgrounds
Change Margins
Conditional Formatting
Lesson 3: Using Data Validation
Field Properties
Input Masks
Input Mask Characters
Lookup Lists
Expression Builder
Form Validation
Control Wizards
The Combo Box and List Box Controls
The Option Group Control
Record Validation
Lesson 4: Using Macros to Improve User Interface Design
The Macro Builder Window
Macro Actions and Arguments
Object Events
Macro Conditions
Event Properties for Data Validation
Macro Actions for Data Validation
Embedded Macros
Event Properties for Automating Data Entry
Macro Actions for Automating Data Entry
Macros and VBA
Lesson 5: Using Advanced Database Management
External Data Sources
The Linked Table Manager
Exclusive Mode
Database Access Modes
Database Backup
The Compact and Repair Database Option
Object Dependency
The Database Documenter
Performance Analyzer
Lesson 6: Distributing and Securing a Database
Splitting/Merging a Database
Security Strategies in Access 2016
The Message Bar
The Trust Center and Trusted Locations
Password Protection Guidelines
The ACCDE File Format
User Templates
Saving Databases as Templates
Digital Signatures and Certificates
The Package and Sign Feature
Lesson 7: Managing Switchboards
Switchboards
Switchboard Manager
Switchboard Modification
Database Startup Options
Build Your Own Course
Step 1 - Choose a Level(s)
Level 1
Level 2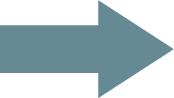 I thoroughly enjoyed taking this class. The instructor made everything we were learning relate-able to "real life" which made learning Access much simpler. I know I'll be able to get back in the office tomorrow with new techniques on how to better improve our current database; making my job more fluid and efficient. Thanks!

Monika Kirkiewicz - Family Health Network
Key Benefits
Affordable

Onsite training is an affordable
way to up-skill your entire team.
Convenient

Let one of our trainers come to you,
we deliver training to your doorstep.
Customizable

Tailor the training to meet your needs.
All classes are fully customizable.
Locations
We provide onsite Excel training right across the country, including: