Onsite Outlook Training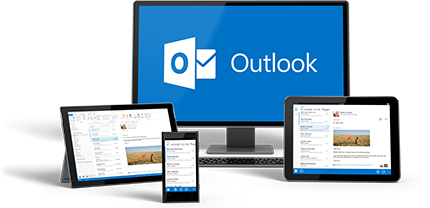 Group Outlook training delivered by a Microsoft Certified trainer at your location. Choose one of our existing outlines or customize your own course.
Obtain Pricing
Customize a Course
or call 866-775-0430
What is Microsoft Outlook?
Microsoft Outlook is the most commonly used email client in the world. Most people don't take advantage of the many features available with Outlook. Learning this program can really boost one's productivity and improve team collaboration. It's also incredibly useful for managing contacts, organizing information and storing client details.
Onsite Microsoft Outlook Training with Training Performance
With onsite Microsoft Outlook training, you're guaranteed to save costs on man hours and transport because we'll come to you, when it works for you! We have a team of certified MS Office trainers who travel the country delivering top notch Outlook training right to your doorstep.
Give your Team the Outlook Skills they need
Our team of onsite Microsoft Office trainers are hands-on in their approach to teaching, offering personalized course outlines and teaching catered to the learning requirements of your staff, ensuring everyone gets the ideal learning experience. Empowering your team and teaching them all the many tools and functionality available in Microsoft Outlook with really boost their performance. Employees who received regular training are much more engaged with their companies and their clients.
Trainees learn all the mail features, how to manage contacts, calendars, and tasks, as well as collaborating with others. Onsite Outlook training from Training Performance is an excellent investment in your staff and their performance.
Obtain pricing today
- it is much more affordable than you think.
Outlook 2016 Level 1
1 day | Windows | Mac
9.00am to 4.30pm
More Info
Course Description
On this introductory course students will learn the basics of Microsoft Outlook including the interface, composing messages, reading and responding to messages, managing emails, managing calendar and contacts, working with tasks and notes and customizing Outlook.
Prerequisites
General proficiency with Windows or OSX. No prior experience of Microsoft Outlook is needed.
Target Audience
Aimed at new users of Outlook.
Lesson 1: Getting Started Part A
Navigate the Outlook Interface
E-mail Addresses
Items and Folders
Components of the Outlook Interface
Components of the Ribbon
The Backstage View
The Mail Workspace
Mail Folders
Read and Unread Messages
Message Icons
Lesson 2: Getting Started Part B
The Calendar and People Workspaces
Peeks
Perform Basic E-mail Functions
Message Form Tabs
Inline Replies
Replying and Forwarding Messages
Print Options
Moving Messages
The Deleted Items and Clutter Folders
Use Outlook Help and Tell Me
Lesson 3: Composing Messages
Create an E-mail Message
Address Book & Global Address List
MailTips
Check Spelling and Grammar
The AutoCorrect Feature
Formatting Emails
Live Preview
Attach Files and Items
Saving Attachments
Attachment Reminder
Lesson 4: Enhancing Messages
Enhance an E-mail Message
The Illustrations Group
SmartArt and the Screenshot Tool
The Text Group and Quick Parts
WordArt
Contextual Tabs
The Background Removal Tool
Galleries, Styles and Themes
Manage Automatic Message Content
Stationery and Signatures
Lesson 5: Reading and Responding to Messages
Customize Reading Options
Desktop Alerts
Pane Views and Message Preview
Conversations and Mail Options
Work with Attachments
Attachment Preview
Printing Attachments
Manage Your Message Responses
Voting and Tracking Options
The Resend and Recall Option
Lesson 6: Managing Your Messages
Manage Messages Using Tags, Flags, and Other Commands
Marking Messages as Unread/Read
Color Categories
Flagging Messages for Follow-Up
The Ignore Conversation Command
Clean Up Commands
Organize Messages Using Folders
Default E-mail Folders
E-mail Folders on the Server
Personal Folders
Lesson 7: Managing Your Calendar
View the Calendar
Types of Calendar Entries
Calendar Grid Arrangement Options
The Weather Bar
The Daily Task List
Calendar Layout Options
Overlaying Calendars with Schedule View
Deleting Calendars
Lesson 8: Managing Appointments
The Appointment Form
Creating Recurring Events
Reminders
Show As Options
The Private Option
Categorizing Appointments
Setting Appointment Priority
Searching Appointments
Printing Appointments
Forwarding Appointments
Lesson 9: Managing Meetings
The Meeting Scheduling Process
The Meeting Form
The Room Finder Pane
The Scheduling Assistant
Sharing Meeting Notes Using OneNote
Meeting Response Options
Updating a Meeting Request
Canceling a Meeting
Proposing a New Time for a Meeting
Print Your Calendar
Lesson 10: Managing Your Contacts
Create and Update Contacts
The People Workspace
The Contact Form
Linking Contact Notes to a Contact
Tagging Contacts
Secondary Address Books
Importing, Forwarding and Deleting Contacts
View and Organize Contacts
Electronic Business Cards
The People Pane and Search People Tool
Contacts Print Styles
Lesson 11: Working with Tasks and Notes
Create Tasks and the Task Form
Creating Recurring Tasks
Task Views
Print and Manage Tasks
Searching Tasks
Assign and Tag Tasks
Marking a Task as Complete
Using Notes
Note Views
Categorizing and Printing Notes
Lesson 12: Customizing the Outlook Environment
Setting General Outlook Options
Customizing Quick Access Toolbar Buttons
Moving the Quick Access Toolbar
Minimizing the Ribbon Interface
Customizing the Ribbon
Resetting Customizations
Create and Manage Quick Steps
Using Quick Steps
The Manage Quick Steps Dialog Box
Resetting Quick Steps
Outlook 2016 Level 2
1 day | Windows | Mac
9.00am to 4.30pm
More Info
Course Description
On this intermediate to advanced Outlook course students will learn how to insert characters and objects into messages, search messages, archive and sort emails, advanced calendar and task management, advanced contact options, how to share your calendar and contacts, back up Outlook data, and configure security settings and digital signatures.
Prerequisites
Outlook Level 1 or equivalent experience.
Target Audience
Aimed at existing users of Outlook.
Lesson 1: Advanced Message Options
Hyperlinks and WordArt
Equations, Symbols, Tables and Charts
Quick Parts
Importance and Sensitivity Levels
Multiple E-mail Accounts
The From, The Bcc and From Fields
Saving Sent Messages To Another Folder
Re-Directing Replies
Delivery and Language Options
Automatic Replies and Rules
Lesson 2: Advanced Message Management
Sort Criteria and Filters
Conditional Formatting
The Rules Wizard
Search Tools and the Advanced Find Dialog Box
Custom Search Folders
Spam and Junk E-mail Filter
Safe Senders and Blocked Senders Lists
Mailbox Size
Alternate Message Formats
AutoArchive and Manually Archiving
Cleanup Tools
Lesson 3: Advanced Calendar and Task Management
Access Calendar Settings
Work Time, Calendar and Times Zone Options
Display Options and other Calendar Settings
Additional and Overlay Calendars
Calendar Groups
Meeting Responses
The Tracking Command
The Task Request Form
Task Reply Options
Task Details and Status Reports
Task Options
Lesson 4: Advanced Contact Management
Default Electronic Business Cards
The Edit Business Card Dialog Box
People Options
Contact Groups
Manage Contact Group Membership
Show Notes About a Contact Group
Send a Message to a Contact Group
Forward/Delete a Contact Group
Formats to Forward a Contact
The Export Option Fields
Lesson 5: Sharing Workspaces with Others
Delegates
Permission Roles
Share Calendar Options
Share Contacts Command
View Shared Contacts
Lesson 6: Managing Outlook Data Files
Outlook Data Files
Data File Settings
Lesson 7: Managing E-mail Security
Encryption
Digital Signatures
Digital ID
Information Rights Management
Build Your Own Course
Step 1 - Choose a Level(s)
Level 1
Level 2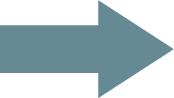 Sandy was above and beyond great. Moving at a pace that worked well for me with complete knowledge of the program; providing tips and tricks she knew would be specifically helpful to me. She is a very motivated instructor and without a doubt I will take another class with her.

Janine Kostelny - Michael Quinlan Inc.
Key Benefits
Affordable

Onsite training is an affordable
way to up-skill your entire team.
Convenient

Let one of our trainers come to you,
we deliver training to your doorstep.
Customizable

Tailor the training to meet your needs.
All classes are fully customizable.
Locations
We provide onsite Excel training right across the country, including: