Onsite PowerPoint Training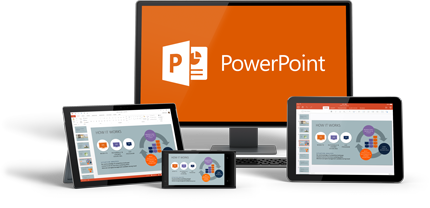 Group PowerPoint training delivered by a Microsoft Certified trainer at your location. Choose one of our existing outlines or customize your own course.
Obtain Pricing
Customize a Course
or call 866-775-0430
What is Microsoft Powerpoint?
Microsoft Powerpoint is used to create slideshows and visual aids for lessons and presentations, which is highly useful for keeping the attention on your presentation and for aiding in understanding or moving from topic to topic. With PowerPoint, you can create professional and engaging presentations to really boost your message.
Onsite Microsoft PowerPoint Training with Training Performance
Our onsite Microsoft Powerpoint training comes to you not only to save you money but to keep things convenient for you and your staff. No traveling to lessons, and you can effectively plan it for when it works best for you! With our Powerpoint Training, your staff will have complete access to the World's most popular presentation program.

We have a team of certified MS Office trainers who travel the country delivering top-notch PowerPoint training right to your doorstep.
Give your Team the PowerPoint Skills they need
Our team of Microsoft Powerpoint teachers will cater their teaching to accommodate your staff, planned around their time and learning specifications. Empowering your team and providing them with the skills to build beautiful presentations using Microsoft PowerPoint will boost how they market and brand your company and its products and services.
Onsite PowerPoint training from Training Performance is an excellent investment in your staff and their performance.
Obtain pricing today
- it is much more affordable than you think.
PowerPoint 2016 Level 1
1 day | Windows | Mac
9.00am to 4.30pm
More Info
Course Description
This introductory Microsoft PowerPoint 2016 training class will give students the hands-on experience to creating engaging presentations that deliver results. Students will be introduced to the PowerPoint Interface, before learning to create their own presentations, including working with slides, formatting text and objects, adding graphics, adding tables and charts, and preparing to deliver your presentation. By the end of the course, they will be ready to design, develop, and deliver their own presentations.
Prerequisites
No prior experience of Microsoft PowerPoint is needed. General proficiency with Windows.
Target Audience
Aimed at new users of PowerPoint.
Lesson 1: Getting Started with PowerPoint
The Start Screen
User Interface - The Ribbon & Contextual Tabs
Dialog Box Launchers
The Quick Access Toolbar
The Slides Pane and the Status Bar
The Backstage View
Text Placeholders
Notes and the AutoCorrect Feature
The Save Command and Help Features
Templates
Lesson 2: Developing a Presentation - Part A
The Open Category in Backstage View
Insert a Slide Layout
Insert Slides from an Outline
Reuse Slides from a Presentation or Slide Library
Duplicate/Hide/Show/Delete Slides
Slide Layouts and Slide Size
Themes, Theme Variants and Background Styles
Text Boxes and Text Selection Methods
The Mini Toolbar
Cut, Copy, and Paste Options
The Clipboard and Paste Special Command
Lesson 3: Developing a Presentation - Part B
Galleries
The Live Preview Feature
Presentation Views
Color View Options
The Slide Show View
Slide Show Options
The Magnifier & Slide Navigator
Presenter View
The Protected View
Work with Multiple Presentation Windows
Lesson 4: Advanced Text Editing
Character Formats and the Font Dialog Box
Create WordArt and Convert Text to SmartArt
The Format Painter
The Replace Fonts Option
Bulleted and Numbered Lists
Horizontal and Vertical Text Alignment
The Format Shape Task Pane
The AutoFit Feature
Text Box Margins and Spacing Options
Formatting Text as Columns
Lesson 5: Adding Shapes
Rulers
Text Box Formatting Options
Shape Fills and Shape Outlines
The Eyedropper
Shape Effects
Set the Default Text Box
Lesson 6: Adding Graphical Elements
Local and Online Pictures
The Photo Album Feature
The Screenshot & Screen Recording Tools
Convert Pictures to SmartArt
Insert and Resizing Shapes
The Drawing Tools ñ Format Contextual Tab
Customize Shape Fill, Outline, and Effects
The Merge Shapes Feature
Edit Points
Insert/Edit/Format WordArt
Lesson 7: Modifying Objects
Object Selection Methods
Image Cropping and Picture Tools
The Remove Background Feature
Object Resizing/ Scaling/Orientation Methods
Image Compression Options
Changing and Resetting the Picture
The Set Transparent Color Option
Picture Formatting and Grouping Options
Alignment and Object Order Commands
Guides and Gridlines
Built-In Animation Effects
Lesson 8: Adding Tables
Table Creation Options
Table Navigation Methods
Add and Delete Rows and Columns
Resize Rows, Columns, and Tables
Merge and Split Cells
Distribute and Arrange Rows and Columns
Table Styles, Fill and Border Options
Linking vs. Embedding
The Insert Object Dialog Box
Insert Microsoft Excel Worksheets into PowerPoint
Lesson 9: Adding Charts
Insert a Chart and Add Data
Chart Types
The Chart Tools Contextual Tabs
The Chart Tools ñ Design Tab and Format Tab
Quick Chart Commands
Change the Chart Type
Change the Chart Layout, Style and Color
Select/Format/Arrange Chart Elements
Specify a Precise Position for the Chart
Apply Effects and Border to a Chart
Create a Chart with Microsoft Excel Data
Lesson 10: Delivering Your Presentation
AutoCorrect and Spell Checker Feature
The Insights Pane and Thesaurus
Checking Compatibility and Accessibility
Apply Transitions and Effects
Customize Transition Timing
Add Sounds
The Print Command
Printing Selected Slides
Full Page Slides, Handouts, Outlines and Notes
Presentation Options and File Formats
PowerPoint 2016 Level 2
1 day | Windows | Mac
9.00am to 4.30pm
More Info
Course Description
You already know the basics of Microsoft PowerPoint, but you wish to become more efficient and learn more advanced features. This intermediate to advanced PowerPoint class covers customizing the interface, building custom templates, adding shapes and SmartArt, adding audio and video, using comments and other collaboration tools, creating a custom slide show, and securing and distributing your presentations.
Prerequisites
PowerPoint Level 1 or equivalent experience.
Target Audience
Existing users of PowerPoint
Lesson 1: The PowerPoint Environment
The PowerPoint Options Dialog Box
The Customize Ribbon Category
The Customize the Ribbon Pane Hierarchy
Customize the Quick Access Toolbar
Move the Quick Access Toolbar
The Customize Status Bar Menu
Save Options
Proofing Options
Advanced Options
Lesson 2: Customizing Design Templates
Creating and Viewing Sections
Moving Slides and Sections
Deleting Sections
Slide Masters
Custom Slide Layouts
Adding Background Images
Custom Themes
Headers and Footers
The Notes Master
The Handout Master
Creating Handouts in Microsoft Word
Lesson 3: Adding SmartArt
SmartArt Graphics
SmartArt Categories
The Text Pane
The SmartArt Tools Contextual Tabs
The Selection Pane
Add and Remove Shapes
Resize Shapes
Promote and Demote Shapes
SmartArt Styles, Layout and Color Scheme
Convert a SmartArt Graphic to Text or Shapes
Lesson 4: Working with Media and Animations
Adding Audio
The Audio/Video Controls
The Audio Tools Contextual Tabs
The Trim Audio Dialog Box
Adding a Video From a File
Adding a YouTube Video
Using Embed Codes
The Video Tools Contextual Tabs
Poster Frames and Trim Video Dialog Box
Animation Pane and Effect Options Dialog Box
The Timing Group
Use More Motion Paths
Lesson 5: Collaborating on a Presentation
Insert/Edit/Delete Comments
The Comments Pane
Navigate Through Comments
Show or Hide Markup
Compare Presentations
The Revisions Pane
The Compare Group
Combine Presentations
Co-Authoring
The Save to OneDrive Option
The PowerPoint Online Application
Lesson 6: Customizing a Slide Show
Annotations
The Presenter View
The Set Up Group
Kiosks
Looping
Custom Slide Shows
Hyperlinks and Action Buttons
The Record Slide Show Dialog Box
The Recording Shortcut Menu
The Rehearse Timings Feature
Lesson 7: Securing and Distributing a Presentation
Password Protection
The Mark as Final Feature
Digital Signatures and IDís
The Trust Center Dialog Box
The Document Inspector Dialog Box
The Present Online Options
Broadcast Differences
Media File Compression
The Create a Video Option
The Package Presentation for CD Option
Build Your Own Course
Step 1 - Choose a Level(s)
Level 1
Level 2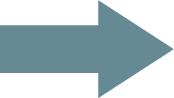 "Carol was GREAT! Kind, caring, and engaging teacher. I honestly learned so much in a days class. I would highly recommend this class to anyone who needs a refresh and wants to learn more in PowerPoint. Thank you!"

Cristina Hasbun - Loyola Marymount University
Key Benefits
Affordable

Onsite training is an affordable
way to up-skill your entire team.
Convenient

Let one of our trainers come to you,
we deliver training to your doorstep.
Customizable

Tailor the training to meet your needs.
All classes are fully customizable.
Locations
We provide onsite Excel training right across the country, including: