Onsite Project Training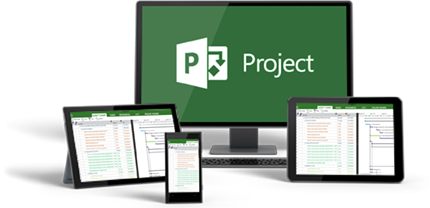 Group Project training delivered by a Microsoft Certified trainer at your location. Choose one of our existing outlines or customize your own course.
Obtain Pricing
Customize a Course
or call 866-775-0430
What is Microsoft Project?
Microsoft Project is used by project managers the world over to deliver projects on time and within budget. The application is designed to develop plans, assign resources to tasks, track progress, manage budgets and analyze workloads. This is crucial in any business, and allows you and your staff to manage time, tasks and budgets for clients and on projects.
Onsite Microsoft Project Training with Training Performance
We have a team of certified MS Project trainers who travel across the US delivering top-notch Project training right to your location. By coming directly to you we cater to your schedule and your needs, providing a personalized service that is both affordable and convenient for you and your staff. Onsite Microsoft training is a hassle-free learning experience and is beneficial to any company.
Give your Team the Project Skills they need
If you have already invested in Microsoft Project it makes sense to give your team the skills to really understand all of the functionality available. With our onsite Microsoft Project Training, your staff will be fully equipped to use Project to the best of their ability, fully utilizing the software you're paying for. Empowering your team and providing hands-on training will really boost their performance and results, and your staff are sure to appreciate it.
Onsite Project training from Training Performance is an excellent investment in your staff and their performance.
Obtain pricing today
- it is much more affordable than you think.
Project 2016 Level 1
1 day | Windows | Mac
9.00am to 4.30pm
More Info
Course Description
The class begins with an introductory look at starting a project and exploring the Project Interface, before you learn to work with project calendars, tasks, resources, and deliver a project plan. The class covers new features in Project 2016 such as multiple timelines, improved scheduling of resources, and the natural-language help feature, called Tell Me.
Prerequisites
No prior experience of Microsoft Project is needed. General proficiency with Windows.
Target Audience
Aimed at new users of Project.
Lesson 1: Starting a Project
Project Management Processes
Project Management Knowledge Areas
Triple Constraint
Project Sponsors and Stakeholders
The Start Screen
Methods for Creating New Projects
Lesson 2: Project Interface
Gantt Chart View
The View Bar
The Project Interface
The Ribbon Interface
The Quick Access Toolbar
The Status Bar
The Timeline
Getting Help with Tell Me
Lesson 3: Overview of Main Features
Project Tasks
Manually Scheduled vs. Auto Scheduled Tasks
Task Information Dialog Box
Task Durations & Task Links
Inactivating Tasks
Project Resources
Resource Sheet View
Resource Information Dialog Box
Types of Resources & Resource Pools
Save Options
Lesson 4: Working with Project Calendars
The Project Information Dialog Box
Project Start and Finish Dates
Current Date
Base Calendars
The Change Working Time Dialog Box
The Legend
Working vs. Nonworking Times
Exceptions
Exception Recurrence
Lesson 5: Working with Project Tasks
Task Information Dialog Box
General Task Information
Task Predecessors
Resources to Accomplish Tasks
Advanced Task Information
Task Constraints
Task Notes
Summary Tasks and Subtasks
Project Summary Task
Outline Numbers
Task Milestones
Lesson 6: Working with Project Resources
Resource Information Dialog Box
General Resource Information
Resource Costs
Resource Notes
Team Planner
Managing Unassigned Tasks
Resource Allocation and OverAllocation
Leveling Resources
Changing and Removing Assigned Resources
Replacing Resources
Lesson 7: Delivering a Project Plan
Prepare a View for Printing
Printing Options
Share Category of Backstage View
Sync with SharePoint
E-Mailing a Project
Export Category of Backstage View
Exporting Options
Project 2016 Level 2
1 day | Windows | Mac
9.00am to 4.30pm
More Info
Course Description
This Advanced Project class will take your knowledge to the next level. Students will learn how to link projects, work with resource pools, baseline a project, work with advanced tasks, create a network diagram, manage a critical path, analyze earned value, setup custom views, run custom reports and much more.
Prerequisites
Project Level 1 or equivalent experience
Target Audience
Aimed at existing users of Project.
Lesson 1: Managing the Project Environment
Link Projects
Create and Use Resource Pools
Baseline a Project
Work with Custom Fields
Lookup Tables
Formulas
Graphical Indicators
Change Project Options
Extend Project with Apps
Lesson 2: Managing Task Structures
Insert/Split/Delete/Move/Unlink/Relink Tasks
Create a Network Diagram
Adding Nodes and Links
Milestones and Summary Notes
Manage the Critical Path
Use Lag and Lead
Update Project Work
Marking Tasks on Track
Updating Work Completed
Earned Value Report and Tables
Lesson 3: Generating Project Views
Use View Commands
Sorting/Outlining/Highlighting/
Filtering/ Grouping Data
Use Existing Views
Create Custom Views
Format and Share the Timeline View
Adding and Removing Tasks
Creating Multiple Timelines
Formatting the Timeline
Sharing the Timeline
Lesson 4: Producing Project Reports
Use Existing Reports
Dashboard/Resource/Cost/In Progress Reports
Create Custom Reports
Report Design Commands
Chart Design Commands
Chart Types
Table Design Commands
The Field List
Hyperlinks in Reports
Export Visual Reports
Excel PivotCharts
Visual Reports Dialog Box Options
Build Your Own Course
Step 1 - Choose a Level(s)
Level 1
Level 1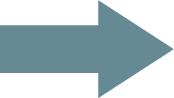 I really appreciate the in depth knowledge and working understanding that Pat has of Microsoft Project. His methods of imparting the knowledge to me was paced properly, in depth and detailed with out ever losing me. Truly one of the very best instructors I have taken a class from.

Debra Karas - McCain Foods Inc., USA
Key Benefits
Affordable

Onsite training is an affordable
way to up-skill your entire team.
Convenient

Let one of our trainers come to you,
we deliver training to your doorstep.
Customizable

Tailor the training to meet your needs.
All classes are fully customizable.
Locations
We provide onsite Excel training right across the country, including: