Microsoft Teams Training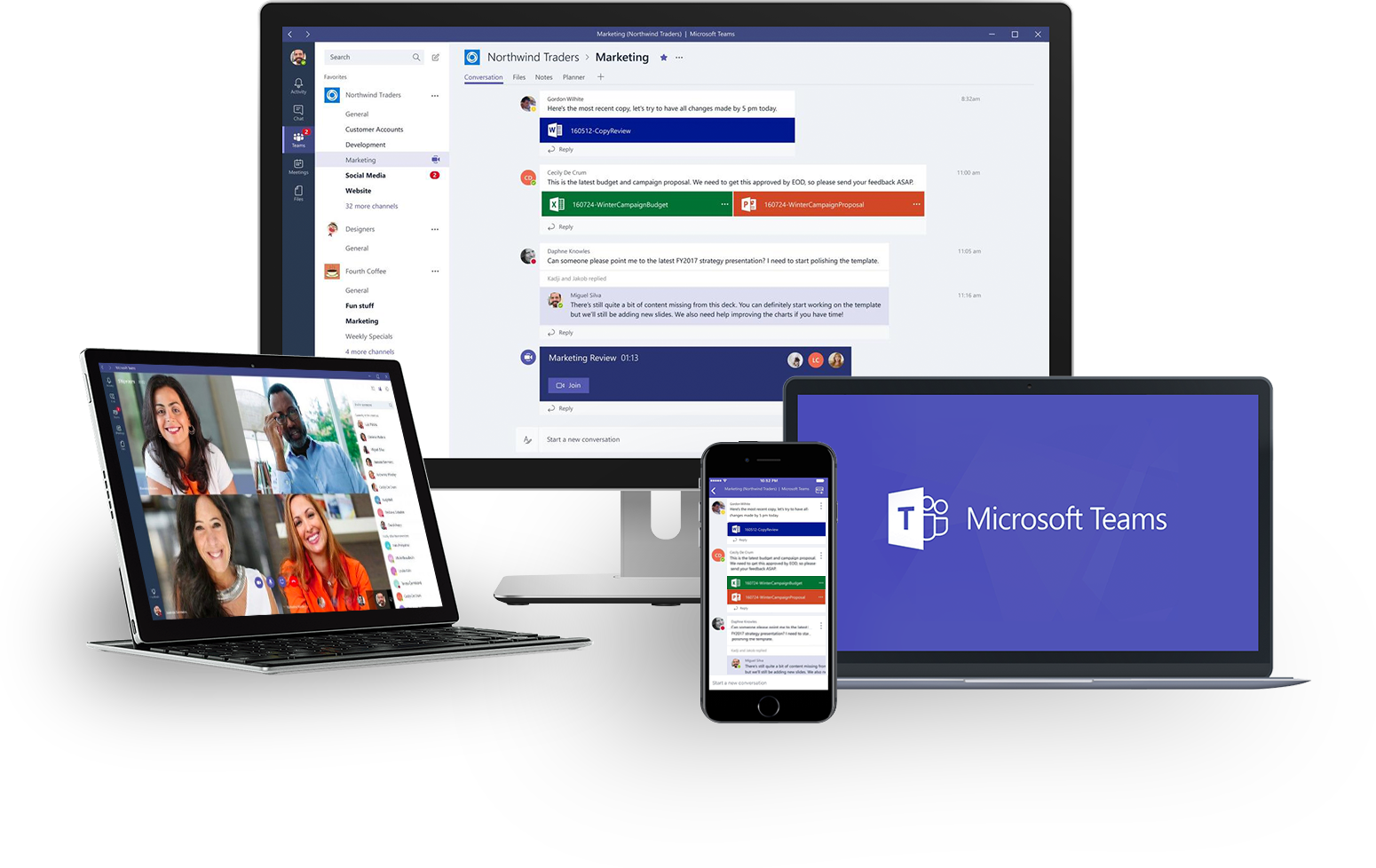 Live Online Classes
Instructor-led Teams classes delivered via Zoom or Webex webinar. Hands-on training from the comfort of your home or office.
View Schedule
Group Training
Group Teams training delivered by a certified MS Office trainer at your location or via webinar.
Obtain Pricing
What is Microsoft Teams?
Microsoft Teams is a chat-based collaboration platform complete with document sharing, online meetings, and many more extremely useful features. Think of Dropbox, Skype and Zoom rolled into one secure platform. With more and more people working remotely Teams is fast becoming the go to collaboration tool.
How Online MS Teams Training Works?
Our online Microsoft Teams classes are hands-on and instructor-led. Trainees connect into a virtual Zoom classroom from the comfort and safety of their home or office. Classes are 5 hours in duration (with a 30 minute break). Should trainees need a refresher they have the option of repeating the class free of charge.
Onsite Microsoft Teams Training with Training Performance
By bringing our Microsoft Teams training straight to you and your team, we're not only making things easier for you, we're saving you money! No more lost hours sending staff to classes, and no more additional transport fees. We have a team of certified Onsite MS Office trainers who travel the country delivering top notch Teams training right to your doorstep.
Obtain pricing today
.
View Course Outlines
Collaboration with Microsoft Teams
1 day | Windows
Duration: 6 hours
More Info
Course Description
This course provides the knowledge your team needs to leverage the powerful collaboration tools of Microsoft Office 365. You will learn to setup and manage a Team, share files, chat with instant message, video, meetings, and much more
Prerequisites
No prior experience of Microsoft Teams is needed. Basic computer knowledge is required.
Target Audience
Anyone required to used MS Teams to collaborate with colleagues.
Online Class Price
$350.00
View Online Class Schedule and Register
Lesson 1: Training objectives
Streamline operational workflows
Reduce unnecessary costs for productivity tools
Enhanced collaboration
Communication
Project management
File sharing
Lesson 2: Office 365 Overview
What is Microsoft Office 365?
Office 365 Apps
Office 365 Desktop Apps
Microsoft Office Online
Office 365 Mobile Apps
OneDrive for Business
SharePoint Online
Microsoft Teams
OneNote
Accessing Your Office 365 Account
Lesson 3: Hands On with OneDrive
OneDrive for Business
What can you do with OneDrive?
When to save documents to OneDrive
The OneDrive Interface
OneDrive app for Mac
Creating Folders and Files with OneDrive
Uploading Folders and Files to OneDrive
Saving and Opening OneDrive Files with Office apps
Sharing OneDrive files
More OneDrive Actions
Lesson 4: Hands On with SharePoint
What Is SharePoint?
SharePoint Features
SharePoint High Level Architecture
SharePoint Components
Accessing SharePoint
SharePoint Site Templates
Creating new sites
SharePoint Site Home Page Elements
Team Site Default Contents
Options for Customizing your Site
Editing a Page
Basic Content Types
SharePoint Document Libraries
Sharing SharePoint Files and Folders
Library Versioning, Alerts and Co-authoring
View, Restore, or Delete earlier versions
Setting Alerts in SharePoint
When to save documents to a SharePoint team site library
Copy files and folders between OneDrive and SharePoint sites
Deleting a SharePoint Site
Lesson 5: Hands On with Office 365 and Microsoft Teams
Teams: Chat-based workspace in Office 365
Microsoft Teams Structure
Memberships and Roles
Signing into Teams with the Desktop App
Microsoft Teams Desktop Interface
The Teams App bar
Open Teams Web App
Creating New Teams
Best Practices for Organizing New Teams
New Team's SharePoint Site
Best Practices for Organizing Channels
Team Conversations and Chat
Replying to a conversation
Private One on One and Private Group Chat
File Sharing
Working with files
File Conversations
Commenting on Files
Office 365 Desktop App Collaboration Tools
365 Desktop App Comments Features
Document Co-Authoring
Version History
Meetings with Teams
Adding a Channel Tab
Using Search features
Email Attachments in Teams
Teams Notification Settings
Testimonials
This is one of the best courses I've ever experienced. Chris was kind, engaging, intelligent, patient, and thorough. I will highly recommend this course to others. Thank you, Chris!

Sami Grisafe - Signal Sciences
This was fantastic! These tools are so valuable. The concepts were introduced, explained, practiced and revisited. The Instructor was patient and helpful. This was a great experience

Jennifer Murphy - The City of Los Angeles
This is my 4th class here! Chris teaches at the appropriate pace and I find his teaching style easy to follow along with. He's been able to answer every student question with enthusiasm and clarity, and I think being able to follow along on your own computer is very valuable to the learning process.

Sharon Lau - Institute for High Quality Care
Key Benefits of Onsite training
Affordable

Onsite training is an affordable
way to up-skill your entire team.
Convenient

Let one of our trainers come to you,
we deliver training to your doorstep.
Customizable

Tailor the training to meet your needs.
All classes are fully customizable.
Locations
We provide onsite Excel training right across the country, including: