Onsite Word Training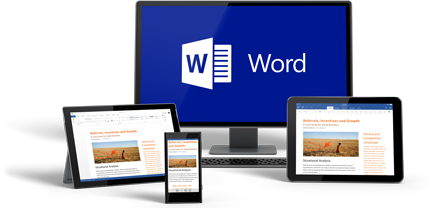 Group Word training delivered by a Microsoft Certified trainer at your location. Choose one of our existing outlines or customize your own course.
Obtain Pricing
Customize a Course
or call 866-775-0430
What is Microsoft Word?
Microsoft Word is the World's most popular word processing tool. It is used for drafting memos, letters, agreements, contacts, reports, training manuals and much more. It's been around for decades, and the majority of companies use it on a daily basis.
Onsite Microsoft Word Training with Training Performance
Our team of expert onsite Microsoft Word trainers will come to your offices, at a time that best suits you, to deliver hands-on Microsoft Word training, saving you both time and money. Instructor-led hands-on training is still the best way to learn MS Word.
Give your Team the Word Skills they need
The vast majority of Microsoft Word users only use a very small number of features available in Word. Without onsite Microsoft training they won't know of all the amazing Word features that they're missing out on! And with our highly personalized onsite Microsoft training, we can cater the learning experience to the needs and requirements of your staff. No one gets left behind or left in the dark on any of our course sections.
Empowering your team and providing hands-on training in Word, will allow your team to create more sophisticated documents, with professional layouts and styles. Employees who receive regular training are much more engaged with their companies and are appreciative of the new skills they attain.
Onsite Word training from Training Performance is an excellent investment in your staff and their performance.
Obtain pricing today
- it is much more affordable than you think.
Word 2016 Level 1
1 day | Windows | Mac
9.00am to 4.30pm
More Info
Course Description
This beginner course covers the Microsoft Word interface, how to edit documents, formatting text and paragraphs, working with tables, managing lists, inserting graphics, controlling the page appearance, adding headers and footers, watermarks and page breaks, proof reading documents and customizing the Word environment.
Prerequisites
General proficiency with Windows or OSX
Target Audience
Aimed at new users of Word.
Lesson 1: Getting Started with Word
The Application Window and the Ribbon
The Backstage View and Task Panes
Document and Window Views
Zoom Options
Creating a Blank Document
Default Typing Options
Formatting Marks
Saving and Sharing Documents
Preview and Print Options
Using Help
Lesson 2: Editing a Document
Navigate and Select Text
Text Editing Options
Paste Options
Live Preview
The Undo & Redo Commands
Find and Replace Text
Find and Replace with Wildcards
Lesson 4: Formatting Text and Paragraphs
Character Formatting and Font Options
Text Highlighting Options
The Format Painter
Align Text Using Tabs
Bulleted and Numbered Lists
Control Paragraph Layout
Margins
Indents and Spacing Options
Hyphenation
Apply Borders, Shading and Styles
Lesson 5: Adding Tables
Insert a Table
Using Tables to Control Page Layout
Quick Tables
Inserting Word Data
Table Navigation Methods
Modify a Table
Table Selection Methods
Inserting and Deleting Rows and Columns
Moving and Resizing Rows and Columns
Setting Table Titles, Table Styles and Fonts
Lesson 6: Managing Lists
Sort a List
Sort Types and Fields
Sorting Text
Renumber a List
Customize a List
Multilevel Lists
Increasing and Decreasing List Levels
List Styles
Lesson 7: Inserting Graphic Objects
Insert Symbols and Special Characters
Symbols
Special Characters
Add Images to a Document
Illustrations
Local Pictures
Online Pictures
The Picture Tools & Format Contextual Tab
Lesson 8: Controlling Page Appearance
Page Borders and Color
Add a Watermark
Add Headers and Footers
Inserting Page Numbers
Control Page Layout
Margin Options
Page Orientation
Vertical Alignment Options
The Paper Size Option
Page Breaks
Lesson 9: Proofing a Document
Check Spelling and Grammar
The Dictionary
The Insights Pane
The Word Count Dialog Box
Other Proofing Tools
The Thesaurus
Check Accessibility
Lesson 10: Customizing the Word Environment
Customize the Word Interface
Customizing the Ribbon and Quick Access Toolbar
The AutoCorrect Dialog Box
Word 2016 File Formats
Compatibility Checker
AutoSave and AutoRecover
Recovering an Unsaved Document
Opening Non-Native Files in Microsoft Word
Opening and Editing PDF Documents
Word 2016 Level 2
1 day | Windows | Mac
9.00am to 4.30pm
More Info
Course Description
This intermediate Word class covers working with tables and charts, styles and themes, adding graphics and SmartArt , inserting content using Quick Parts, controlling the flow of text, using templates, performing a mail merge and automating tasks using macros.
Prerequisites
Word Level 1 or equivalent experience.
Target Audience
Existing users of Word.
Lesson 1: Working with Tables and Charts
Sorting Table Data
Cell Merging, Splitting and Alignment
Perform Calculations in a Table
Formulas and Functions in Word
Functions in Word
Creating a Chart
Lesson 2: Customizing Formats Using Styles and Themes
Create and Modify Text Styles
Character Spacing
Custom Styles
List Styles
Table Styles
Apply and Customize Document Themes
Creating Custom Style Sets
Creating Custom Color and Font Schemes
Lesson 3: Using Images in a Document
Resizing, Rotating and Cropping Images
Adjusting Image Appearance
Color Options
Artistic Effects Options
The Background Removal Tool
Integrate Pictures and Text
Text Wrapping Styles
Adding Captions
Insert and Format Screenshots
Insert Video
Lesson 4: Creating Custom Graphic Elements
Create Text Boxes and Pull Quotes
Applying Text Box Styles
Applying Shadow and 3-D Effects
Changing Text Direction
Draw Shapes and the Drawing Canvas
Adding Text to a Shape
Adding Captions
Resizing and Positioning Options
Add WordArt and SmartArt Graphics
Drop Caps
Lesson 5: Inserting Content Using Quick Parts
Insert Building Blocks
Quick Parts
Create and Modify Building Blocks
Copying Building Blocks Between Documents
Insert Fields Using Quick Parts
Lesson 6: Controlling Text Flow
Control Paragraph Flow
Paragraph Flow Options
Insert Section Breaks
Insert Text Columns
Link Text Boxes to Control Text Flow
Inserting Text from a File
Lesson 7: Using Templates
Create a Document Using a Template
Creating a New Template
Modifying a Template
Attaching a Template to a Document
Lesson 8: Using Mail Merge
The Mail Merge Process
Merge Envelopes and Labels
Create a Single Envelope or Label
Set Up a Return Address
Create a Data Source Using Word
Lesson 9: Using Macros
Automate Tasks Using Macros
Creating Keyboard Shortcuts for Macros
Assigning Macros to Buttons
Visual Basic for Applications
Word 2016 Level 3
1 day | Windows | Mac
9.00am to 4.30pm
More Info
Course Description
This advanced Word class covers collaborating on docs, adding comments, tracking changes and merging versions. You will manage longer documents with table of contents and indexes. You will add cross references, captions and citations. And you will secure and protect your documents.
Prerequisites
Word Level 2 or equivalent experience
Target Audience
Existing users of Word.
Lesson 1: Collaborating on Documents
Sharing a Document
Working with Comments
Track Changes
Accepting and Rejecting Changes
Merge Document Changes
Combining Modifications from Multiple Reviewers
Lesson 2: Adding Reference Marks and Notes
Adding Captions
Adding Cross-References
Adding Bookmarks
Adding Hyperlinks
Inserting Footnotes and Endnotes
Adding Citations
Insert a Bibliography
Lesson 3: Simplifying and Managing Long Documents
Inserting Blank Pages
Inserting Cover Pages
Inserting an Index
Inserting a Table of Contents
Creating an Outline
Creating a Master Document
Lesson 4: Securing a Document
Suppressing Sensitive Information
Remove Personal Information from a Document
Set Editing Restrictions
Protected View
Mark as Final
Add a Digital Signature to a Document
Digital Certificates
The Signature Line
Restrict Document Access
Lesson 5: Forms
Create Forms
Form Controls
Design Mode
Form Field Options
Clearing Entered Data from Form Fields
Protecting a Form
Manipulate Forms
How Data is Saved
Lesson 6: Managing Document Versions
Create a New Document Version
Versioning Settings
Major vs. Minor Versions
Compare Document Versions
Merge Document Versions
The Combine Feature
Word 2016 Formatting Legal Documents
1 day | Windows | Mac
9.00am to 4.30pm
More Info
Course Description
This specialized Microsoft Word class is aimed at legal professionals. Trainees will learn how to format documents, prepare a pleading, review and track changes, work with document references, and improve efficiency by working faster and smarter in Word.
Prerequisites
General proficiency with Windows
Target Audience
Aimed at Word users in the legal profession.
Build Your Own Course
Step 1 - Choose a Level(s)
Level 1
Level 2
Level 3
Level 4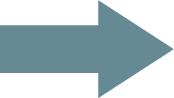 WOW! What an amazing experience. Sandy was a real treat to work with. Her knowledge, experience, and training style was what I would want any future instructor to have. I could not have asked for a better experience and will be sure to recommend her to any one looking to step up their Microsoft Application skills.

Alberto Rodriguez - Rust-Oleum Corporation
Key Benefits
Affordable

Onsite training is an affordable
way to up-skill your entire team.
Convenient

Let one of our trainers come to you,
we deliver training to your doorstep.
Customizable

Tailor the training to meet your needs.
All classes are fully customizable.
Locations
We provide onsite Excel training right across the country, including: